Mrs McMath
Welcome to our class page! Our classroom is bright and inviting. We enjoy learning lots of new things. This term we are investigating our topic "Forests and Woodland." Take a look at some of our photographs during the school year!
Our Class teacher is Mrs McMath and our classroom assistants are Mrs Taylor and Mrs Lowry.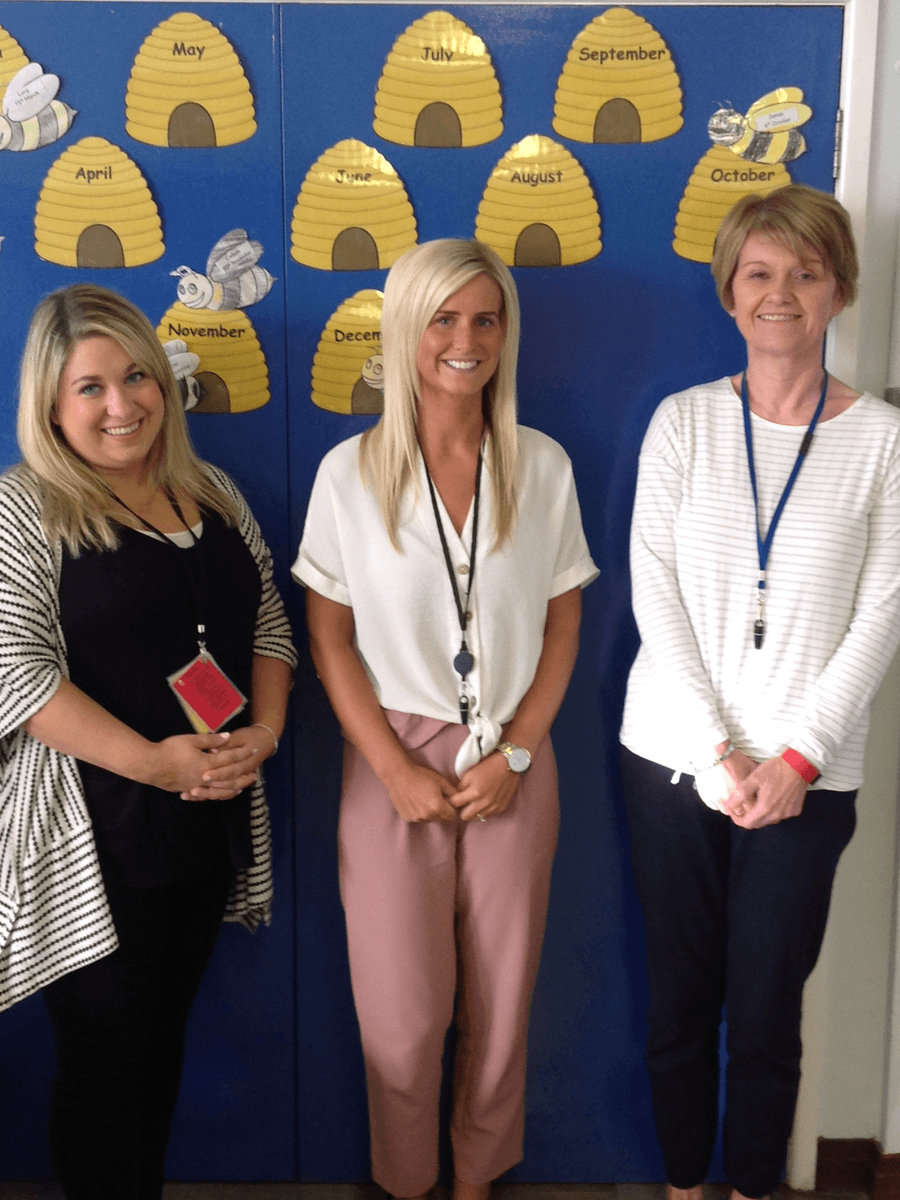 Mrs Taylor, Mrs McMath, Mrs Lowry
There are currently 8 pupils in our class.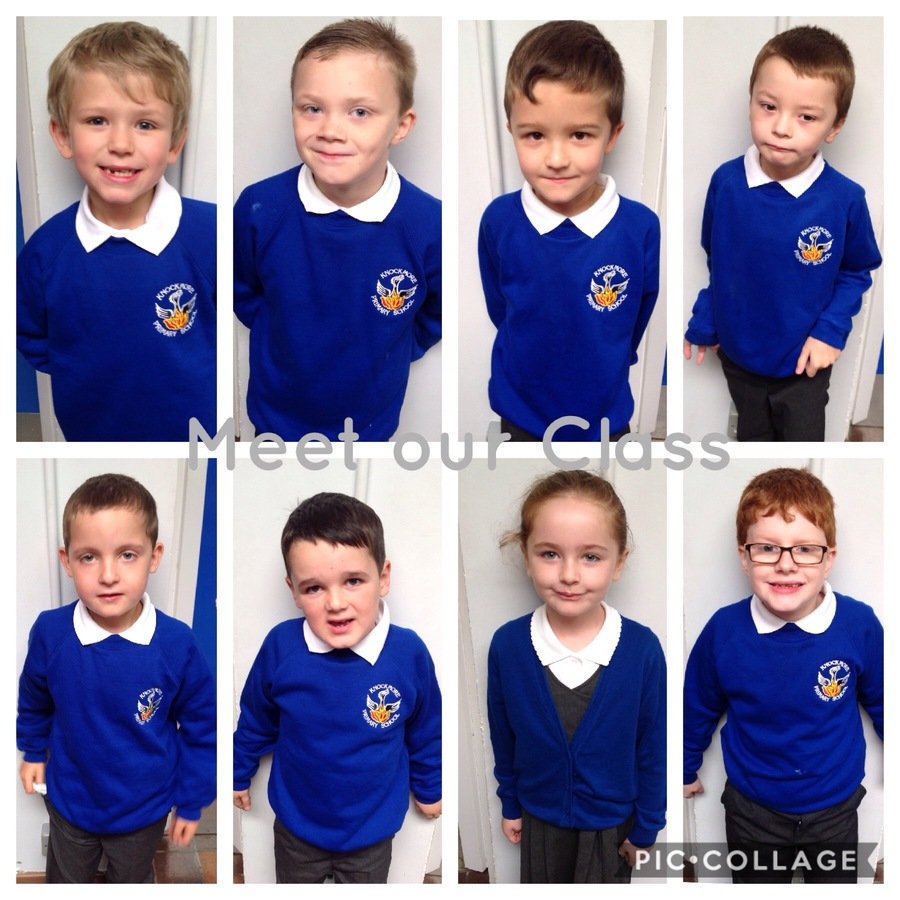 We visited the school building site today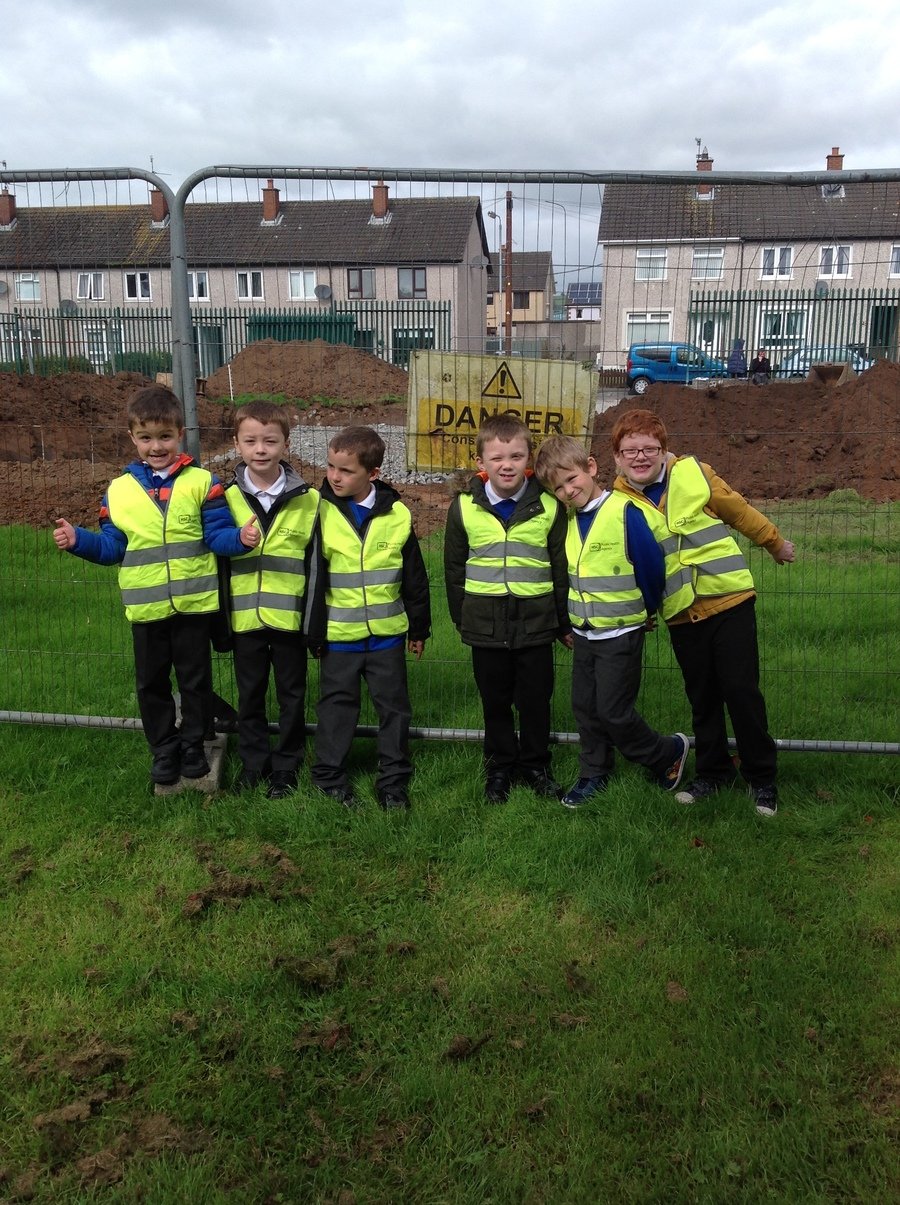 Term 1
Literacy
We have been sequencing stories in class. We are also becoming very independent with our cutting and sticking skills.
We know how to write instructions for carving a pumpkin.
Fine Motor Skills - We enjoy working on our fine motor skills and warming our hands up before writing.
Numeracy
We have been ordering numbers, learning doubles and practising our 2 times tables.
We like to spend time in the Sensory Room in School
WAU
We have been exploring our forests and woodland topic. We can identify parts of a tree.
We were very excited about the crane moving a new mobile building into our school grounds. We can't wait to have The Learning Tree playgroup beside our school.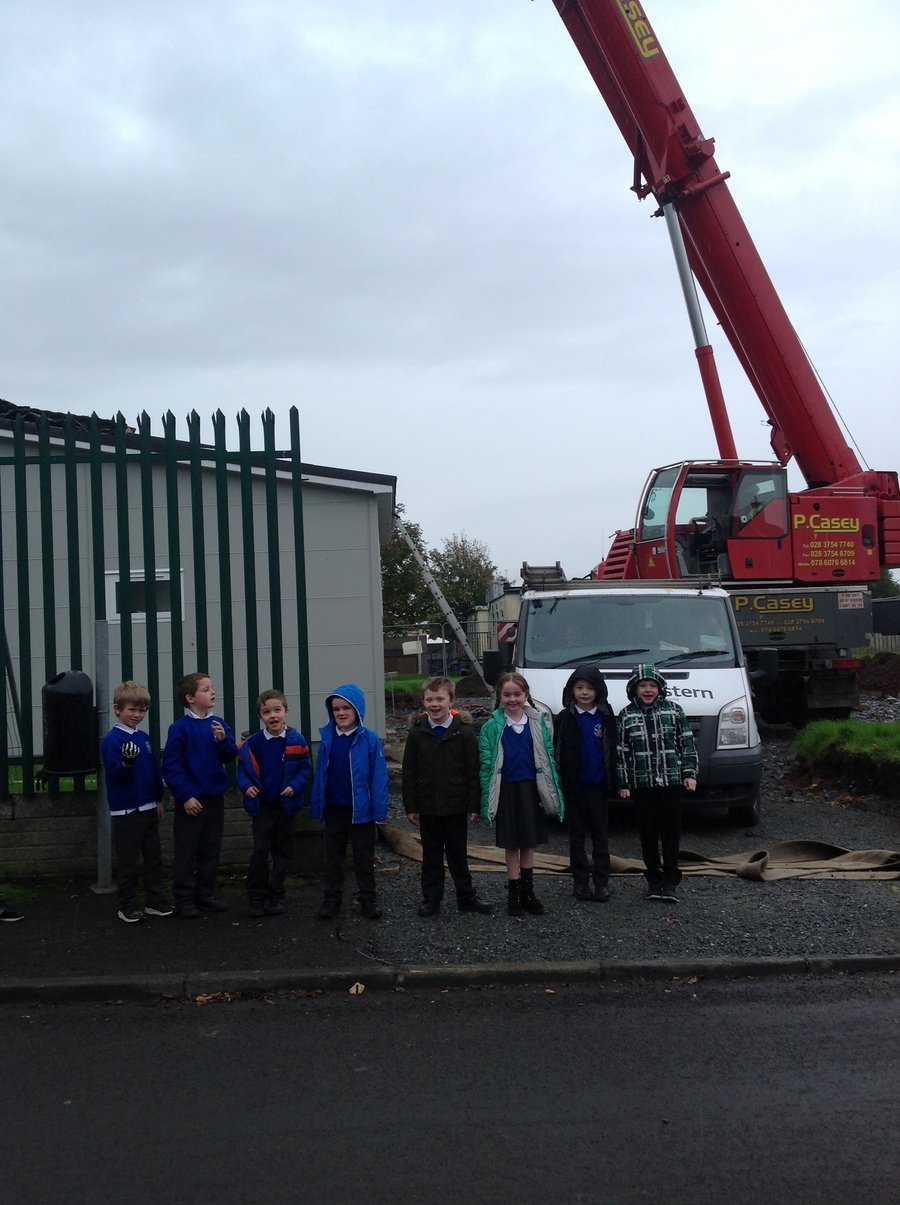 We made chocolate apples in class at Halloween. We got to taste some of the melted chocolate!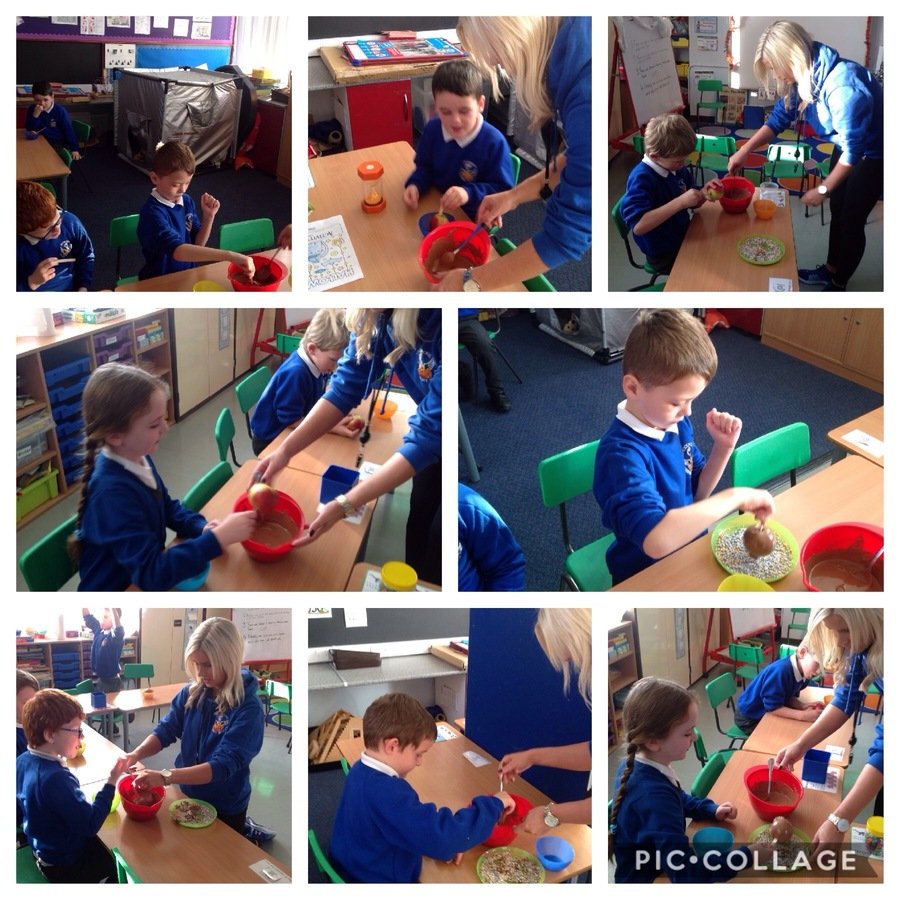 We enjoyed carving pumpkins after writing our own instructions. Some of us even had a little taste of the pumpkin!
Some of our class visited Santa's Grotto at the Christmas Fair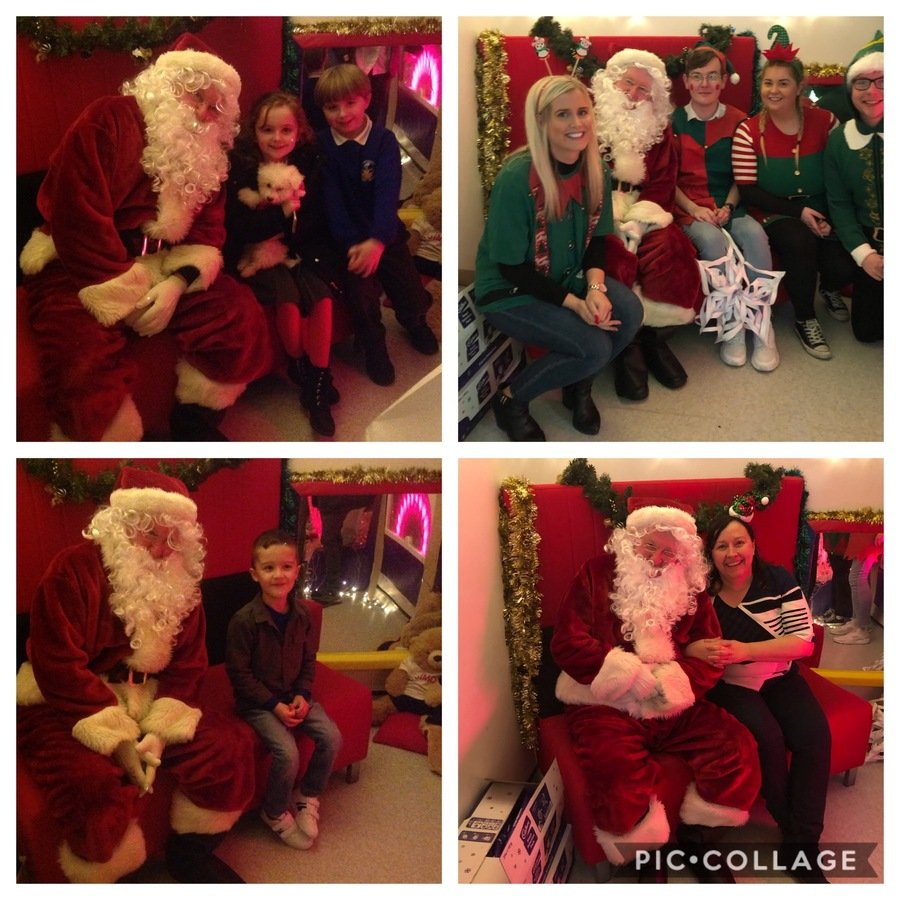 Twinkle the elf has been visiting our classroom
Mrs McCann's class came to visit us