Extended Schools Programme 2019-2020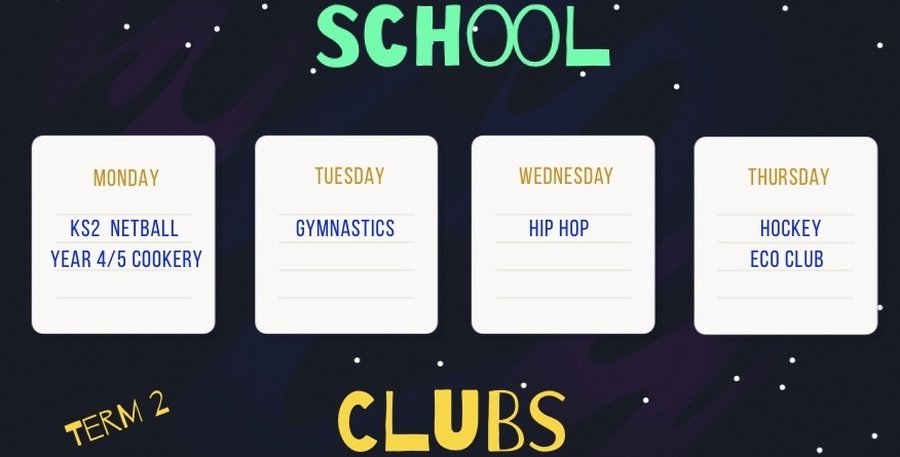 Breakfast Club: Daily @ 8:00-8:30am
Play Club: Monday-Thursday @ 2:00-3:00pm for (Year 1 and Year 2)
Homework Club: Monday-Thursday @3:00-4:00pm (Year 1 to Year 7)
Year 3 Literacy/Numeracy Booster: Monday -Thursday @ 2:00-3:00pm


Burns Session 1 @2:00-3:00pm (Year 1-Year 3)
Burns Session 2 @3:00-4:00pm ( Year 4-Year 7)
Please keep up to date on Class Dojo for any changes to arrangements
In order to arrange appropriate supervision, we would ask parents to book places for clubs in advance. Please use the booking forms provided and send with payments in a clearly marked envelope. If your child is unable to attend for any reason, please Dojo their class teacher as early as possible.
We can not add children's names to a club during the school day.
In line with our child protection policy, except in an emergency or when prior written notification is provided, children will only be released from school at their finishing time.
Take a look at last years Hip Hop showcase. The children involved, performed in front of the School and their parents to show off everything they learnt during term 3.
Extended Schools Newsletters & Downloads